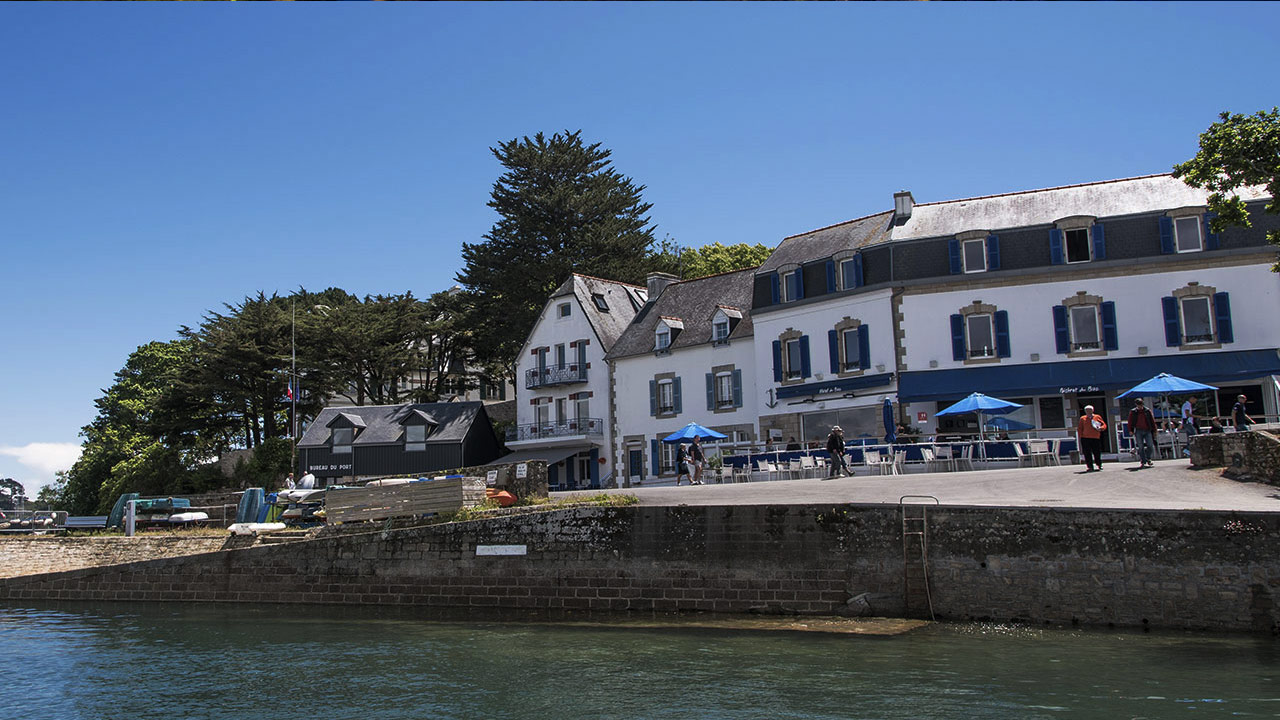 The Bigouden region consists of 20 towns/villages full of contrasts. The wild and varied coastline; long beaches of fine white sand, rocky sections and impressive waves, as well as all the marshland waterfowl make it ideal for hikers and nature enthusiasts.
Pont l'Abbé
The Bigouden capital! Pont l'Abbé is a residential town, peacefully nestled beside the little port in the estuary. It is the administrative, commercial, medical and educational centre for the entire region.
Combrit Sainte-Marine
The town of Combrit Sainte-Marine is spread over the banks of the Pont-l'Abbé and the Odet rivers. It encompasses Combrit and Sainte-Marine port, two villages which are a little less than two miles apart, forming a lovely seaside resort opposite Bénodet. A ferry for foot passengers operates in July and August for the crossing over to Bénodet.
With 2½ miles of fine sandy beaches and 15½ miles of foot paths, the best walks are in Roscouré woods, around the polder and along the Odet banks (reputedly the most beautiful river in France).
Ile-Tudy
The tiny fishing port of Ile-Tudy is a typical village of low houses generally built facing away from the sea or protected by walls and narrow lanes.
It has become a delightful seaside resort and the nearly two-mile long beach of fine sand attracts tourists for water sports and shellfish gathering. There is also a sailing school (for sport or pleasure).
Le Guilvinec
The leading port of France for traditional fishing and also the home port to which the other ports in the region – Loctudy, Saint-Guénolé and Lesconil – are attached. The GV registration number on the boats shows this.
Don't miss the boats returning at the end of the afternoon – a wonderful sight, for holiday-makers and locals alike. A terrace has been set up on the fish market roof to watch the in-coming boats unloading catches of fish and shellfish without hindering the fishermen at work.
La Torche Point
Classed as a Nature Site since 1965, la pointe de La Torche is a 365-day paradise for hikers and cyclists. The unique site, surrounded by the sea and the rocks, turns into a reputed international spot for board sports during the summer season.
Non-exhaustive list