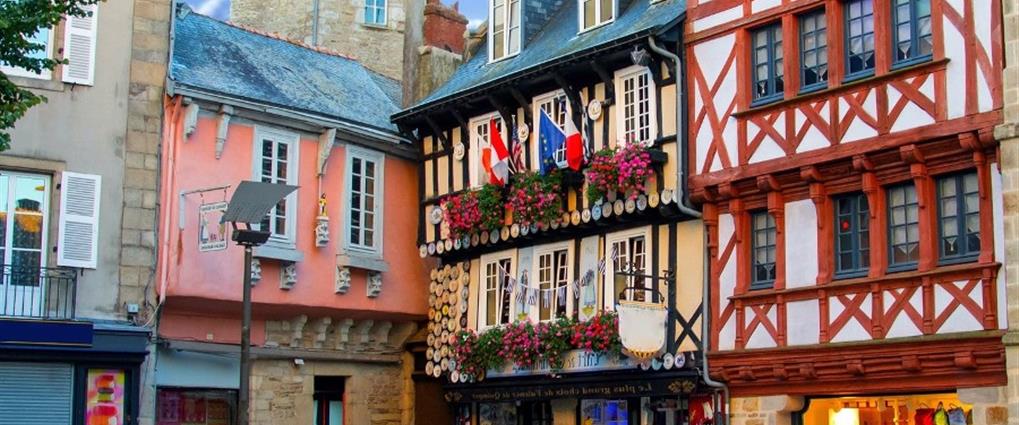 Sainte-Marine's abri du marin (fishermens' shelter)
The shelter had become a lively centre for the local population (lessons in seamanship, library, meeting and exhibition hall, meals for retired sailors and shows); today, it pays tribute to the past.
The shelter's maritime and cultural vocation has turned it into an exhibition open to the public focused on Jacques de Thézac's work with the shelters as well as a reading room full of maritime works.
Quimper pottery museum
Quimper is internationally reputed for its pottery, which is a genuine institution in the town. The pottery museum is an opportunity to learn more about local life through the centuries. The museum has a vast collection of over 2,000 works and regularly renews the 500 works permanently on show and which include some very rare pieces.
Open from April to September
Pont-Aven Museum
The museum was opened in 1985 in tribute to the painters who stayed in the town and made the painting school famous. Paintings, drawings and watercolours by Paul Gauguin, Émile Bernard and Paul Sérusier reveal some of the main changes in art at the end of the 19th century.
Haliotika fishing centre
Le Guilvinec
A centre (2,624 sqft) all about marine life and fishing. Several workshops. Open from April to September and during school holidays.
Non-exhaustive list